Roof PM Agreements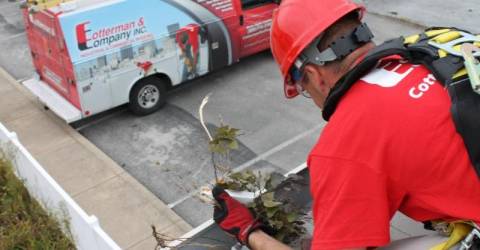 Have you scheduled your Preventative Maintenance Program for this year?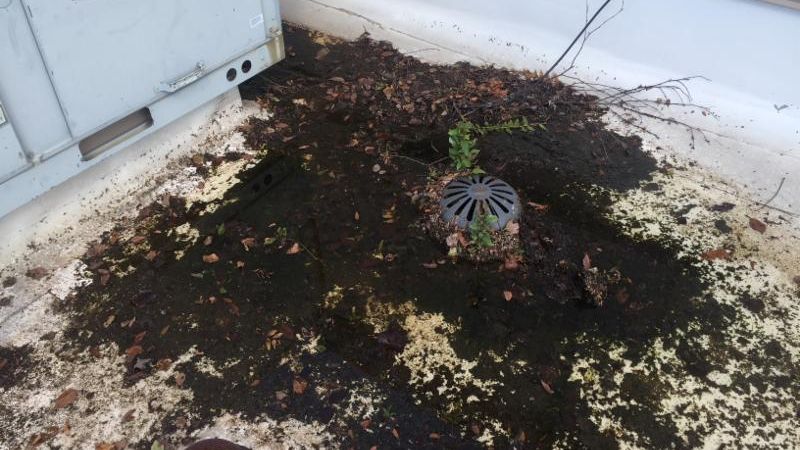 The cold months are sneaking up on us again this year and Cotterman & Company would like to remind our customers about preventative maintenance procedures that may maximize the longevity of their roof.

From Winter to Spring, Summer to Fall - roofs expand and contract due to changes in the weather. They receive more abuse from the elements than any other part of your property and are expected to withstand ice, strong winds, heavy rains, snow and extreme temperatures. Regular inspections can identify problems in a timely manner and prevent damage from becoming too severe. For example, water may penetrate small voids in the roof then freeze causing a seam to burst open.
Also, now is the best time to clean your roof and remove all the leaves and debris that have accumulated on your roof throughout the year. This will prevent clogged gutters, downspouts, scupper boxes and drains that cause costly repairs. In addition, it helps detect those small roof defects before they spiral into major issues resulting in damaged product or equipment inside your facility. Mitigate these costly emergency repairs by being proactive in your roof maintenance. Conducting a roof inspection can also identify the areas of your roof that may need replacement for next year. Cotterman's will provide a full roof report & budget numbers for your next roofing project.
Fall / Winter Checklist:
- Repair or replace deteriorated roof materials.
- Verify roof drains, scupper boxes are clear and strainer coverings are in place.
- Secure any loose rooftop equipment or flashing.
- Check perimeter metal edging and membrane attachment.
- Have a Preventative Maintenance Program in place.

With Cotterman & Company, you can be sure that you will be part of the team, that your project will take high priority, and that we will promptly and effectively address all of your questions and concerns.

Sincerely,

Jon Plattner
Cotterman & Company, Inc.
jplattner@cottermanroofing.com
(419) 234-1340 Cell
Thanks,



Jon Plattner
Cotterman & Company, Inc.
jplattner@cottermanroofing.com
Cell: (419) 234-1340
Office: (800) 713-3190
Minster, Dayton & Columbus, OH