Let's talk about the importance of rooftop fall protection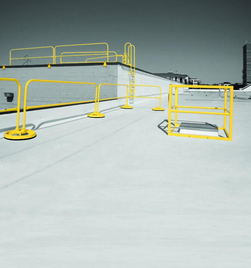 OSHA's most frequent citation in 2018 was fall protection. Fall protection is a heightened concern, rightfully so because it is the leading cause of death in the workplace. OSHA estimates 202,066 in serious lost-workdays occur annually among workers. We can help by installing permanent & temporary guardrail, fixed & caged ladders, mezzanine systems, roof hatch guards and cross-over ladders.
Skylights Pose a Potential Risk Now That Winter is Here!
As the snow starts piling up, don't forget the dangers of skylights. They may be difficult to see once snow covered until its too late. We can provide a solution to this problem by installing safety cages or a safety rail system on your skylight.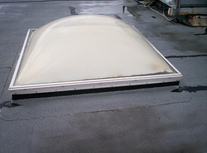 CFMs Are You Interested in Learning More About Roofing While Earning a Maintenance Activity Point? Scheduled for March 14th, 2019 in Columbus, OH
Cotterman is partnering with Servpro to host an educational class on roofing and restoration. By attending, CFMs can earn a facility maintenance activity point. All facility managers are welcome. To reserve your spot please contact Lindsay Squier at (614) 301-8713 or email her at lsquier@cottermanroofing.com.
Thanks,



Jon Plattner
Cotterman & Company, Inc.
jplattner@cottermanroofing.com
Cell: (419) 234-1340
Office: (800) 713-3190
Minster, Dayton & Columbus, OH