Cotterman & Company Receives the Carlisle 2019 Perfection Award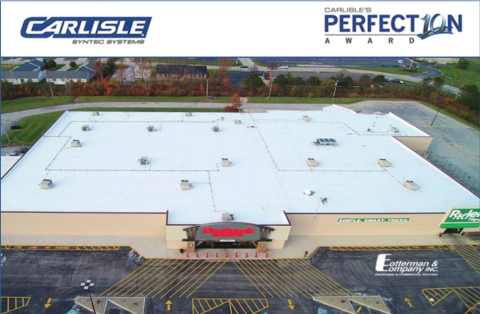 Cotterman & Company, INC. received the Carlisle 2019 Perfection Award, which is reserved for a small percentage of contractors, who hold perfection to the highest priority. In order to be eligible for the prestigious award, a contractor has to establish a seven year track record of exceptional installation quality, and excellent warranty claim performance. ESP status is given out annually to a small percentage of Carlisle's most dedicated and professionally minded applicators. Selection into this elite group is based on a company's volume and quality of Carlisle single-ply roofing systems.
Mike DuCharme, Carlisle's Vice President of Marketing states, "Perfection Award winners demonstrate their dedication to excellence on every installation, and Cotterman & Company, Inc. exemplifies this mindset."

---
Cotterman in the Community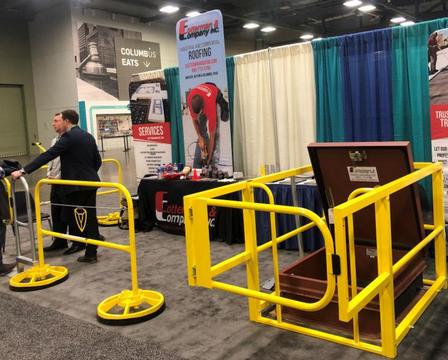 Cotterman was honored to participate in the Ohio Safety Congress & Expo. Our booth is pictured above. We had the opportunity to educate others on the importance of safety rails along the perimeter of the roof and roof hatches.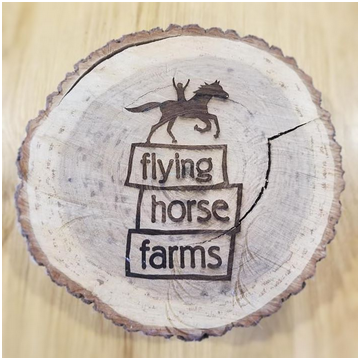 Cotterman had the opportunity to give back to the community, along with other BOMA members, at Flying Horse Farms. Cotterman helped clean the camp in preparation for campers this summer. Flying Horse Farms is an incredible camp for children with serious illnesses, and their family. They host hundreds of children and their families each year, free of charge.
Thanks,



Jon Plattner
Cotterman & Company, Inc.
jplattner@cottermanroofing.com
Cell: (419) 234-1340
Office: (800) 713-3190
Minster, Dayton & Columbus, OH