Commercial Service Foreman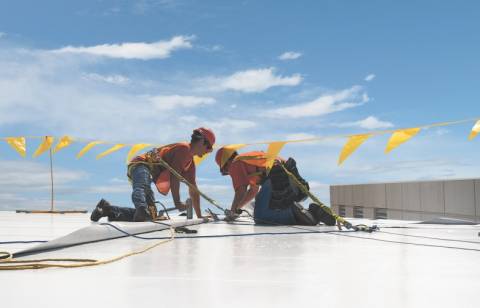 We are seeking a Commercial Service Foreman in the Columbus Region. This position is responsible for locating and repairing leaks, performing roof evaluations, preventative maintenance work, and communication with the client.
- Must be at least 18 years old.
- A valid driver's license.
- Experience leading service crews.
Competitive compensation, paid holiday, PTO, 401 K, health, dental, and vision insurance.
We are an Equal Opportunity Employer.
Job application link is attached below:
https://cottermanroofing.com/cotterman-job-application
Check out our Facebook page to see our recruiting videos: https://www.facebook.com/cottermanroofing
If you have any questions, please call Jon Plattner (614) 307-2383
Thanks,



Jon Plattner
Cotterman & Company, Inc.
jplattner@cottermanroofing.com
Cell: (419) 234-1340
Office: (800) 713-3190
Minster, Dayton & Columbus, OH