Whether It's the Wind, or the Harsh Temperatures, Winter Can Really Take a Toll on Your Roof!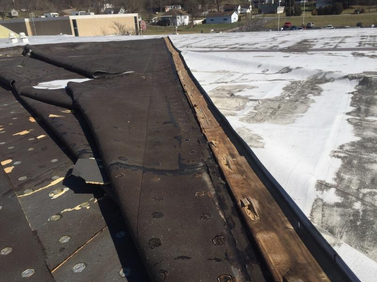 At this time of year, wind uplift damage becomes a major concern on an old roof. Negative pressure, amplified when wind passes over a building with conditioned space (positive pressure beneath the roof system), and creates a wind vortex that wreaks havoc on any weak points your roof may have. The common culprit is the parapet wood nailer, which secures the roof termination metal. Over time, wood blocking can become exposed and/or damaged, and cause the edge metals to become loose. Edge metals terminate your roof system, and provide perimeter wind uplift enhancement. Loose or missing edge metals will cause further wear and tear on the wood nailer, increasing chances that it will fail. Once this fails, the next gust of wind that takes hold of the edge metal will take part of your roof with it. With Cotterman & Company, INC.'s Preventative Maintenance program, we can help identify these problem areas, and help extend the life span of your roof.
Do You Need a Roof Replacement Quote for your Spring or Summer Budget?
Cotterman & Company, INC. offers free roof estimates. Our Estimators can help find a solution to fit your budget.
Call us today at (614) 301-8713 to schedule your free roof evaluation!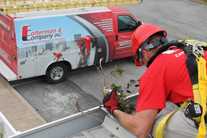 CFMs Are You Interested in Learning More About Roofing While Earning a Maintenance Activity Point? Scheduled for March 14th, 2019 in Columbus, OH
Cotterman is partnering with Servpro to host an educational class on roofing and restoration. By attending, CFMs can earn a facility maintenance activity point. All facility managers are welcome. To reserve your spot please contact Lindsay Squier at (614) 301-8713 or email her at lsquier@cottermanroofing.com.
Thanks,



Jon Plattner
Cotterman & Company, Inc.
jplattner@cottermanroofing.com
Cell: (419) 234-1340
Office: (800) 713-3190
Minster, Dayton & Columbus, OH